Founded in 1992 by Managing Director Rip Bucks, who has been writing software for the self storage industry since 1989, in 2000 we strengthened our leadership position with the release of the first version of our exceptional Space Management and Sales Accounting program for Windows and client/server environments – Space Manager™.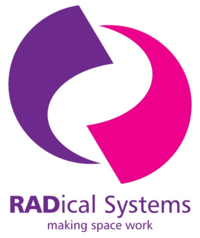 In 2014 we opened an office in Hong Kong to allow us to provide our unique approach to software and service to the Asian market. The company's client base has grown to include customers in Asia and throughout Europe, including France, The Netherlands, Germany, Spain, Ireland, Czech Republic and Hungary to name a few. Recent installations have included companies in Taiwan, Hong Kong, Russia, Chile and South Africa.
We have continued to lead the UK and European markets by releasing ever more versatile and feature full versions of our space management and sales accounting program and by providing bespoke program elements, scripting and reporting services to our customers. Our strengths lie in the matching of both our unique brand of high quality, individual service, with a considerable technical knowledge. Add to this the unique direct access our customers have to the people who actually program the software and the result is that you have a total package of a complete space management system and after-sales service that is unparalleled.
History timeline
2000
Windows version of Space Manager released
2007
Moved into Altec House
2011
Expanded Altec House
2014
Hong Kong office opened
2022
Celebrated our 30th Anniversary
GET IN TOUCH
If there's anything to do with Space Manager that you're unsure about - please just ask, we never promise what we can't deliver so you'll always get a straight answer.
Find Out More
REAL TIME SUPPORT
We want you always to feel well-supported and we're committed to solving any issues to your complete satisfaction.
Find Out More