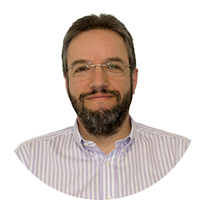 Managing Director
English

Language support
Managing Director
Rip began programming software for the Self-Storage industry almost 30 years ago but, after being made redundant when his previous employer ceased trading, he wanted to be able to continue to both support the customers who used the program he'd helped write and to be able to continue with its development. In 1992 he therefore started RADical Systems by buying an 'off the shelf' company from WH Smiths. He spent the first 7 years or so on his own, working out of an upstairs back bedroom, and after 9 years RADical Systems had grown to the point where we moved into the first half of our current offices in Guildford. He is famous for always wearing a bush hat and a leather Gilet, whatever the weather!
Favourite Food: Thai
Hobbies: Walking, Target Shooting and Kayaking.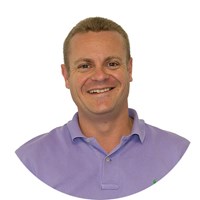 Operations Director
English

Language support
Operations Director
Alasdair started with RADical Systems in 2001 after a storage industry career that opened with sweeping the floors in a storage facility whilst at university many years ago. After working as an assistant manager then manager in facilities, he aimed for a move into the software side. 16 years later he is still with RADical Systems, now as our Operations Director. Famous for his polo shirts, if you ever catch him not wearing one, take a photo, send it in and win a prize, (*Terms and conditions apply).
Favourite Food: Pizza
Hobbies: Cycling, Clay Shooting and Motorbiking.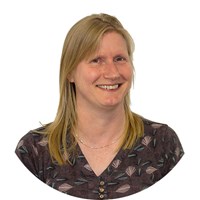 HR Director
English

Language support
HR Director
Catherine started with RADical Systems in 2003, having entered the storage industry in a Customer Services role 8 years earlier. She worked her way up through various roles, culminating in becoming Operations Manager for the company. Looking for a new challenge, Rip offered her a role supporting the software she had been using, training users and supporting operations internally. She is still with RADical Systems 14 years later and is now our HR Director. Famous for her very regular orders from a certain online retailer, the postman at the office knows her by name!!

Favourite Food: Steak
Hobbies: Cycling (definitely NOT to Alasdair's standard!), Caravanning and Walking with her 2 Schnoodles, Poppy and Pickles.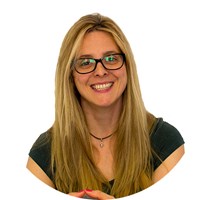 Senior Support Supervisor
Español

English

Language support
Senior Support Supervisor
Esther joined RADical Systems in 2008 after discovering the storage world whilst looking to store 500 bikes. Sometime later, she found herself using Space Manager and as a result, started training other users how to move from their previous software to it. She met Rip at an Asociación Española de Self Storage Conference in Madrid where he offered her a job only two weeks after their first meeting. Almost 10 years later she is now a Senior Support Supervisor in charge of both the Spanish and Asian Support Teams. She has travelled all over the world installing Space Manager and training people on how to use the program. Esther is famous for her tortilla (which she still cooks for the office at least once a year), she is by far the loudest and still yearns for the warmth of her native Barcelona, constantly complaining how cold the office is!

Favourite Food: Paella
Hobbies: Salsa Dancing, Reading a good book, and watching Fireman Sam with her gorgeous little boy, Pablo.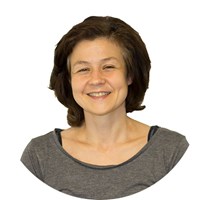 Support Supervisor
Français

English

Language support
Support Supervisor
After finishing her studies in France, Laetitia joined the IT team at Sport Scotland in 1998, working as an IT Support Officer. This entailed managing databases and application form processes. Laetitia took a well-deserved break in 2009 to travel around Southern Africa and, after this trip, returned to her IT role in Edinburgh. Laetitia and her family made the decision to move to the South of England in 2012 and this was when she started to work at RADical Systems. In 2017 she became a Software Support Supervisor and is constantly furthering her knowledge of the self storage industry and its needs.

Favourite Food: Thai
Hobbies: Spending time entertaining the kids and Watching Movies.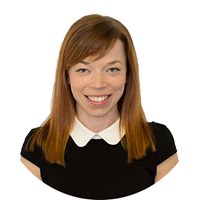 Support Supervisor
Polskie
English

Language support
Support Supervisor
Joanna joined RADical Systems in 2016 and she believes this is the final destination on her many years' quest for a post that would catch up with her aspirations. She is always reaching out for the highest challenge and has tried many trades, starting off as a professional taekwondo champion whilst gaining a MA degree in Cognitive Linguistics. Joanna has also worked on managing imports for the Dental Industry, taught English in China and supported adults with Asperger's. Finally, having worked in various Technical Support roles for 4 years, Joanna found the role for her. What she loves most about her current position at RADical Systems is the constant interaction with new people and she enjoys being paid to play (i.e. work) with software.

Favourite Food: Extremely Sweet or Extremely Spicy.
Hobbies: Martial Arts, Boxing, Sci-Fi/Fantasy Books.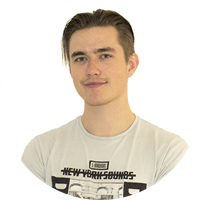 Software Support Specialist
русский

English

Language support
Software Support Specialist
Artur moved to UK from Russia when he was 13. He enjoys what both cultures have to offer and considers himself very lucky to experience them. Around his later teenage years he started to gain an interest in computers and was always asked by family and friends for advice on the subject. Soon after he was helping people with repairing their computers as well as building new ones for others. At RADical Systems Artur enjoys the constant challenge and variation that the job provides, as well as his friendly coworkers who make work pleasant and enjoyable.

Favourite Food: Pepperoni Pizza
Hobbies: Exercising at the gym, Cycling, Skateboarding, and Reading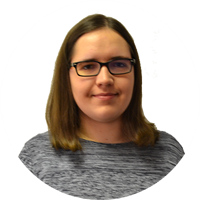 Software Support Specialist
English

Deutsch

Language support
Software Support Specialist
Elisabeth originally moved to England from South Africa when she was 5 years old and has been here ever since. However she returns to visit family regularly, taking the opportunity to bring back much missed foods from her aunts. Many years ago she actually wanted to study architecture, but eventually decided not to. In 2015, she discovered her aptitude for Information Technology and the enjoyment and satisfaction it provides and has been working in the field ever since. Having joined the team at RADical Systems in 2018, it is the relaxed atmosphere and constant stream of new challenges and learning opportunities that she enjoys most.

Favourite Food: Bubblegum milkshake or anything her aunts make
Hobbies: Reading, Traveling, Baking for the office
Software Support Specialist
English

Español

Language support
Software Support Specialist
John joined RADical Systems in 2018. He has lived between Ibiza and England all of his life, picking up the language and culture from both on his way. John is passionate about technology and enjoys reading the latest advances in IT. He also loves Mediterranean food, especially seafood paella. His favourite TV show is Only Fools and Horses as he enjoys British humour, but most of all he likes to lend a hand when needed.
Favourite Food: Seafood Paella
Hobbies: eating Mediterranean food and watching British comedy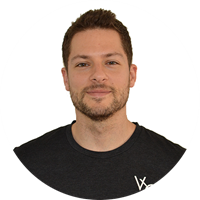 Software Support Specialist
Español

English

Language support
Software Support Specialist
Victor graduated with a degree in Telecommunications whilst also working as a teacher in Spain. He moved to England to "pursue new challenges" and, soon after, discovered RADical Systems, joining the team in 2018. Victor enjoys working at RADical Systems, he says he feels "very comfortable, surrounded by his colleagues and friends" but, most importantly, he is able to develop his technical skills. Victor enjoys most sports, music and sharing special experiences with his family and friends.
Favourite Food: Japanese and Italian food
Hobbies: Learning new things, sports and playing the guitar ♫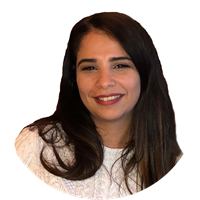 Software Support Specialist
Français

English

Language support
Software Support Specialist
After graduating with a degree in Information Systems Management in 2015, Selma started working as an ERP Consultant for an integration of business management software company, in a role that allowed her to expand her knowledge and gain new skills. Four years later, she moved to the UK and that's when she joined the French team at RADical Systems. Here she found a new challenge in the Self Storage world, where she can support customers and apply her problem-solving skills to help them get the most from Space Manager.
Favourite Food: Born and raised on the shores of Algiers, her favourite food is seafood.
Hobbies: Trying new recipes, travelling and swimming.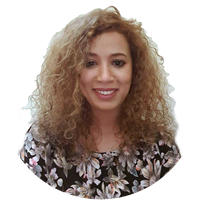 Software Support Specialist
Français

English


Language support
Software Support Specialist
After completing a Bachelor of Science (BSc) degree in Computer Science and Information Technology, Wafaa worked in several IT-Centric roles that allowed her to grow and gain new skills. As evidence of her drive and motivation, she completed the requirements to be recognized as a Master of Science (MSc) in Computer Science and Management at 27 years of age and enrolled in studying for (MCSA) certifications when she moved to the UK in 2016.
Wafaa was very happy to get a job offer to join Radical system in 2020, as it is a new challenge for her and a great opportunity to use her technical knowledge to support customers with their Space Manager queries. She enjoys working in such a professional and friendly team/environment and is learning new skills on a daily basis.
Favourite Food: Lamb Tajine,Velvet & chocolate cakes
Hobbies: When she is not working, you'll find her listening to music, watching musical TV shows & historical series, spending time with family & trying new recipes.
Software Support Specialist
Polskie
English

Language support
Software Support Specialist
Since early childhood Marta has been a huge fan and collector of popular science magazines and took part in many nationwide maths competitions, studying to A-level in this subject. Eventually she decided to study humanities - Pedagogy at Jagiellonian University. After graduating in 2014 she moved to the UK, looking for more opportunities and she worked in customer service for many years.
Joining the RADical team made her dreams come true to work in a software company. Marta's enjoying the relaxed atmosphere at work and is pleased there are always new challenges waiting for her around the corner. This keeps her happy, motivated and gives her a lot of satisfaction.
Favourite Food: Pierogi, Eton Mess & all Mediterranean Cuisine
Hobbies: Yoga, reading good books, Skiing, Cycling, Inline Skating & all water sports, especially Sailing, Swimming and Wakeboarding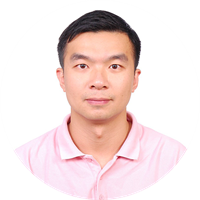 Software Support Specialist
中文

中文


English

Language support
Software Support Specialist
Based in Hong Kong, Martin specialises in providing bespoke localisation solutions for clients and evaluators of the world-class B2B software Space Manager. He provides software support, training and evaluation facilitation for companies across all Asia, including Hong Kong, China, Brunei, Thailand, Taiwan, Singapore, Philippines, India, Malaysia and more. He is passionate in exchanging ideas with people around the world and helps to evolve the industry with his professional knowledge.
Favourite Food: Chinese Hotpot
Hobbies: Water Sports, Swimming, Kayaking, Sailing, and Camping.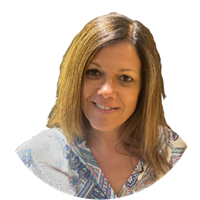 Software Support Specialist

English


Language support
Software Support Specialist
Gabi moved from Rome to the UK in 1995 and has spent the majority of her working career in the Airline Industry, moving into IT over the past 15 years and joined RADical Systems in 2020 as a Software Support Technician. She enjoys communicating with Customers at every level and helping people and prides herself on her attention to detail. Gabi believes "humour is a great tension breaker and morale booster in the workplace" and likes to bring a little bit of that into the office to improve productivity and happiness overall.... at least her own! :)
Favourite Food: any Italian dish mainly Seafood
Hobbies: Cooking, Painting and Building Ship Models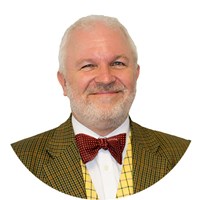 Experienced Analyst Programmer
English

Language support
Experienced Analyst Programmer
Andrew first started programming in 1975 and has worked in a number of industries including manufacturing, distribution and telecommunications. He joined RADical Systems in 2013 and still feels like the new boy. His job title (Experienced Analyst Programmer) can be interpreted as 'old guy who still codes a bit'.

Favourite Food: Good food with good company.
Hobbies: Drinking Tea and eating Cake.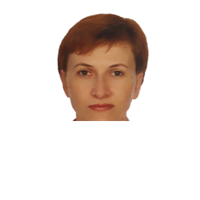 Delphi Programmer
Polskie
English

Language support
Delphi Programmer
After graduating in Computer Science, Lidia worked in IT support and software development in Poland. Following her move to England Lidia completed her AAT Level 4 qualifications and worked as an assistant accountant. She joined RADical Systems in 2020 and enjoys her new role within the development team. Lidia loves maths, walking and watching crime thrillers.
Favourite Food: Cheesecake and Chocolate
Hobbies: Running and going to the theatre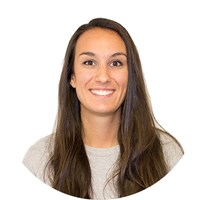 Web Development Supervisor
English

Language support
Web Development Supervisor
Jane began working at RADical Systems as a graduate in 2011, she started as a Software Support Specialist and was promoted to full-time Web Developer in early 2017. She enjoys her new role immensely as she can sit and code for hours without moving and loves furthering her knowledge within the development team. You can always find her surrounded by various screens wearing a snuggly hoody and drinking some form of coffee.
Favourite Food: Homemade Fresh Food and Crisps.
Hobbies: Travelling, Cooking, Walking the dog and Watching Bad American TV Shows.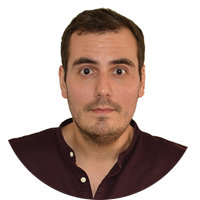 Integrations Developer
Português

Español

English

Language support
Integrations Developer
Whilst originally from Brazil, Carlos moved to the UK after living in Spain for a while and he joined RADical Systems in 2014 to work with the Spanish Support Team. He likes to compete with Pedro (another RADical Systems team member) to see who can eat more sugary foods, but Pedro always wins! Carlos is a valued team member, always willing to go the extra mile to help his colleagues or customers. If you are in search of sweets, look in his desk drawer as there are always plenty of lovely treats to be found there!
Favourite Food: Brazilian BBQ
Hobbies: Playing with his toddler and sleeping when he lets him.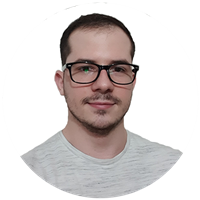 Web Developer

English

Language support
Web Developer
Adrian is a young (if not the youngest) member of the RADical family. He found RADical Systems by accident and, several interviews later, joined the team in the Summer of 2019. Determined to build a strong career and full of initiative, Adrian does not think there is anything that can't be done. Whilst currently still a student at the University of Surrey (Computer Science), alongside working for RADical, his aim is to become a full blown developer.

Favourite Food: Carbonara
Hobbies: Fixing things, taking photos, playing games and target shooting.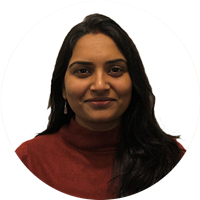 Test Analyst
English

Language support
Test Analyst
Bhavya graduated with a B.Tech. degree in Computer Science in India. She moved to the UK straight after her marriage and started working as a Software Tester in 2016. We were pleased to welcome her to the team at RADical Systems as a Test Analyst in 2019. Bhavya is passionate about her work and always willing to accept new challenges.
Favorite Food: Pizza and South Indian food
Hobbies: Cooking and singing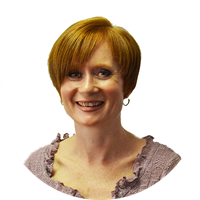 Administrative Supervisor
Administrative Supervisor
Nicky started working for Rip as a nanny to his two children in 1996. When both children started school she was asked if she would consider working part-time at RADical Systems during the school day and continue with her nannying duties the rest of the time, which she agreed to. She is still working part-time in the office as she now has two children of her own to work around.
Favourite Food: Anything with Salted Caramel in it.
Hobbies: Zumba and Running.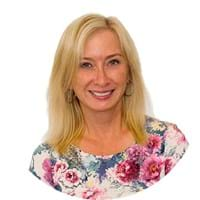 Office Administrator
Office Administrator
Jan joined RADical Systems in 2012 and can generally be found answering the phone in the afternoon when Bridget and Nicky have left for the day. Originally a Norfolk girl, she lived in the Far East for many years while running her own business there. Now enjoying life at RADical Systems with our lovely bunch of people.
Favourite Food: Japanese
Hobbies: Going to the Gym, Gardening, and Trying New Restaurants.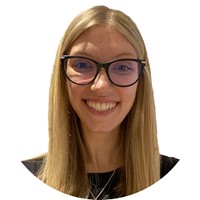 Office Manager
Office Manager
Amy joined the RADical Systems team in 2021 having worked as Office Manager in other industries and loves the variety of what the role has to offer. She began her career working for her family's food wholesale business back in 2013, later branching into the pest control and construction industry and now enjoys immersing herself in the world of IT and software.
Favourite Food: Sunday Roasts (with LOTS of roast potatoes) and Curry (Chicken Tikka Dansak being her usual choice)
Hobbies: Reading, cooking, country walks, and spending time with family, friends and her Cavapoo, Bailey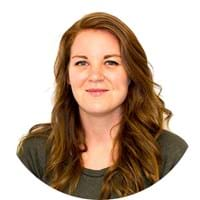 Marketing & Communications Manager
Marketing & Communications Manager
Abbey began her career in marketing as a university graduate in 2011, and has worked for established companies such as Jongleurs and Stagecoach Performing Arts, alongside running her own comedy club in Guildford. Abbey started working at RADical Systems in 2017 when she decided to make the leap from the arts to IT. She brings us many ideas that will help evolve and modernise our growing business. She is famous for always getting involved whatever the task at hand and if she doesn't know how to do something...she soon learns!
Favourite Food: Most Cheeses and Roast Dinners.
Hobbies: Theatre Arts, Comedy, Morning Walks and Holidays to new places.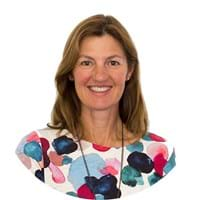 Accountant
Accountant
Claire takes the credit for introducing Rip to his wife Tessa over thirty years ago! About ten years later he needed some help with his accounts as his usual person was ill. Claire is a Chartered Accountant but was on a career break with young children, and so agreed to come in for a day. Apart from a nine month sabbatical, travelling and volunteering in South America, Australia and New Zealand in 2015/6, she has been with us ever since. She works at RADical Systems part time, overseeing the whole accounting function with the help of Nicky.
Favourite Food: Italian, especially Risotto.
Hobbies: Tennis and golf, and trying to improve her French.