Social Media for Self Storage Companies
What do you want it for?
It is worth knowing what you want social media to help you with. There are many ways of making your online presence known, through blogs, videos and posts, you need to know exactly what you want to achieve before you move forward. Do you want to improve your brand awareness locally? Showcase your latest offers? Connect with loyal customers online? All of the above? Or something else?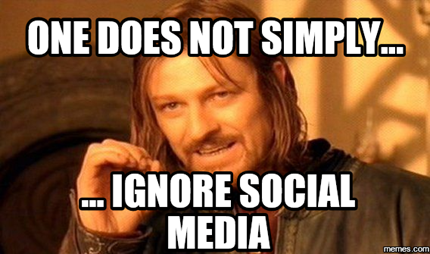 What platforms to use
Think about who your target audience are, this would normally be a typical customer. Consider who benefits most from your business and you'll know exactly what kind of content and platforms to use.
You may own a facility next to a university, in this case your target audience is probably students, so it's worth finding out what platforms they are using.
Other platforms are available such as Snapchat, Pinterest and many others, but the others are either not as popular or likely not suitable for storage. It may be worth looking for any localised platforms that are relevant such as Weibo in China or Odnoklassniki in Russia.
Your strategy
Once you have identified the platforms you want to use and who you are trying to reach, you can think about what you are going to post. Social media strategies can give you a structure to work with and a goal to work to. It may be worth identifying types of posts you will create and why ie. a personal touch category could show your company's personality, and an information category could cover any important customer communications information.
Call to actions
Now that you have taken the time to identify your platforms and think about your posts, you want to ensure your posts benefit you and the hard work you have already invested into doing this. Creating call to actions on your posts and pages will help you gain more engagement and more traffic to your website.
Monitor your work
You may notice that some posts work much better than others. That your demographic is surprisingly different from what you initially targeted. When looking at your page and post insights lookout for patterns. You may find that posts with short videos perform really well and posts asking for engagement don't work at all. These insights are a great way to circle back to square one and revise your plans.
Evaluate
Simply because you have a storage company, doesn't mean you can't benefit from social media. A common mistake is to believe businesses like these have no other gain than pure exposure and cheap deal announcements. Social media can give your company a great new face and one that is widely appealing to the customers, so long as you are willing to take to the more fun side. Ultimately you need to evaluate if the time and energy is benefitting your business. You may not have 10,000 likes/followers but you might have received more customer engagement and higher rankings online.