RADical Systems Countries List
The RADical Systems client base has grown since we started back in 1992 in the United Kingdom. We are now in 34 countries around the world and are ready to expand.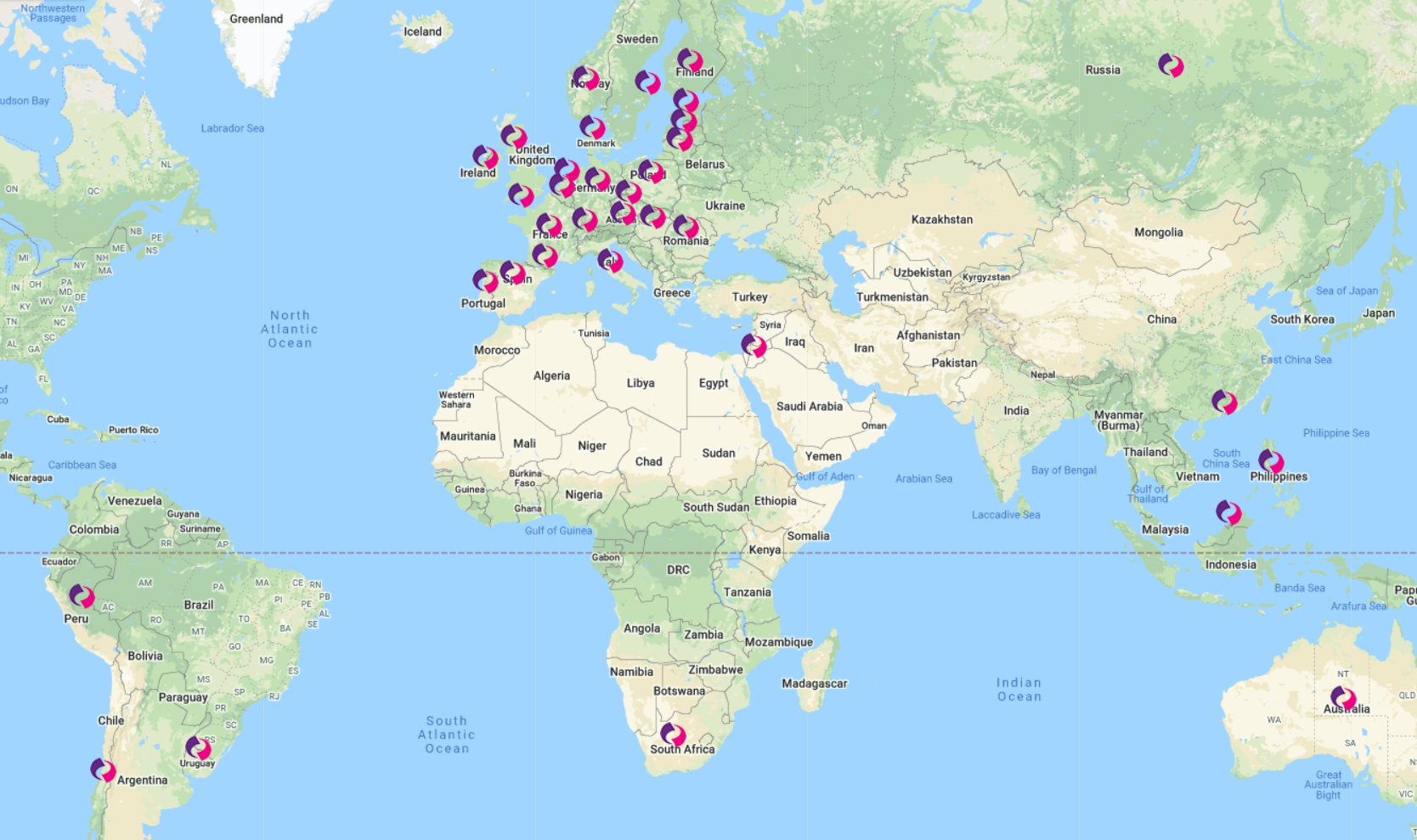 Here is the list of current countries, if you don't see your country you could be the first so don't hesitate and contact us today on enquiries@radicalsys.com. We're waiting to hear from you.
Andorra
Australia
Austria
Belgium
Brunei
Channel Islands
Chile
Czech Republic
Denmark
Estonia
Finland
France
Germany
Hong Kong
Hungary
Italy
Jordan
Latvia
Lithuania
Netherlands
Norway
Peru
Philippines
Poland
Portugal
Republic of Ireland
Romania
Russia
South Africa
Spain
Sweden
Switzerland
United Kingdom
Uruguay